What is Panopto?
A key benefit of the on-campus classroom experience is the ability to interact with instructors and classmates. To address this critical learning and networking opportunity in the online space, Columbia University has adopted, Panopto, an online platform that is both a video lecture capture tool and video storage and management system.
Creating a video is as easy as opening a laptop and clicking "record".  Panopto automatically recognizes any connected cameras and microphones, and remembers your recording settings to make setup simple.  Panopto easily integrates with Canvas allowing instructors and students to access videos directly from modules and assignment pages.
Ways Panopto can support your course goals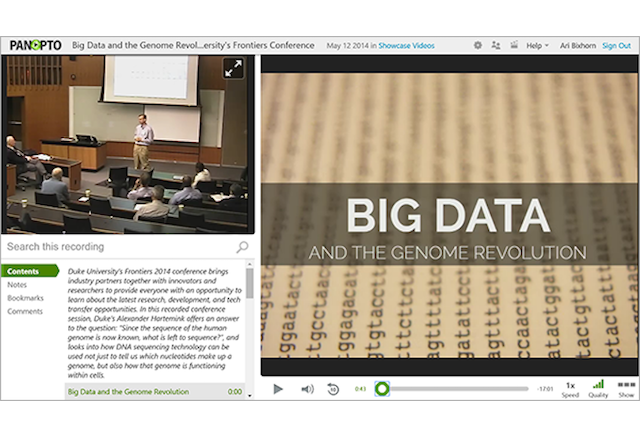 Flipped Classroom
We encourage instructors to record and present elements of their synchronous lectures asynchronously ahead of a class. Panopto allows instructors to record small, engaging, multimedia video-lectures using slides and other on-screen content. These micro-lectures help students learn the key points they'll need before class begins.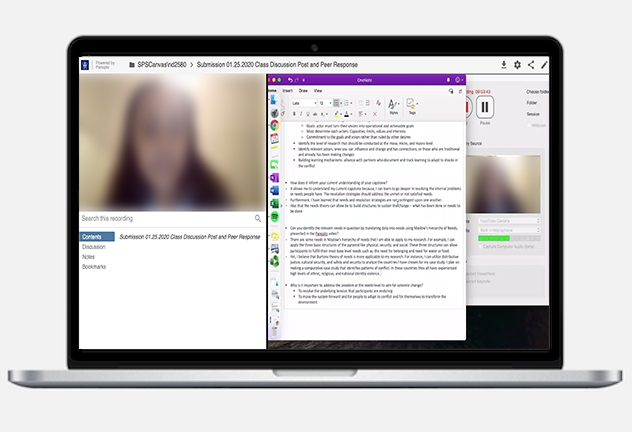 Student Videos/Recording
With Panopto, students can record their homework assignments as multimedia presentations using their laptop, tablet, or smartphone; and submit the video assignment in Canvas. Instructors can then review each student's video on-demand, and provide comments and feedback directly in the recording.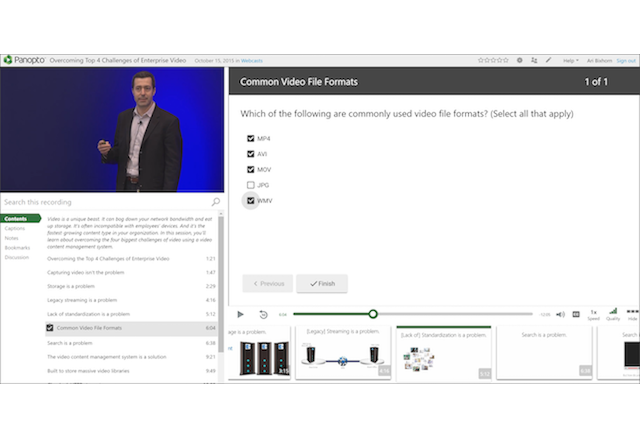 Interactive Quizzes
Easily create quizzes with multiple choice, checkbox, and true/false questions to test students' comprehension, reinforce key concepts, and improve knowledge retention. Create and add questions to your videos, decide whether viewers can retake quizzes, review grades, and access real-time reports of quiz responses to help identify students who may be struggling and which topics were most challenging.
Interested in trying it out?
Panopto is a course technology that requires some brief training to master, but the investment is well worth the return: the ability to free up valuable class time and increase faculty-student and peer-to-peer interaction. Please see the Panopto fact sheet to learn more about the key uses and features of this technology.
For additional information about Panopto, including training opportunities, please submit an SPS Helpdesk request or sign up for a scheduled Panopto Demonstration.