Who is Our SPS Learner?
Domi Enders and Dr. Matthew Vaughan share findings from the Adult Learning Literature Review they recently completed, and which seeks to lay a foundation for CUSPS research on adult learning, designing to QM standards, and other topics of interest to faculty and staff. Why now? The research shows that "being a leader in higher education is going to mean being a leader in adult learning." (Eduventures, 2008)
December 14, 2018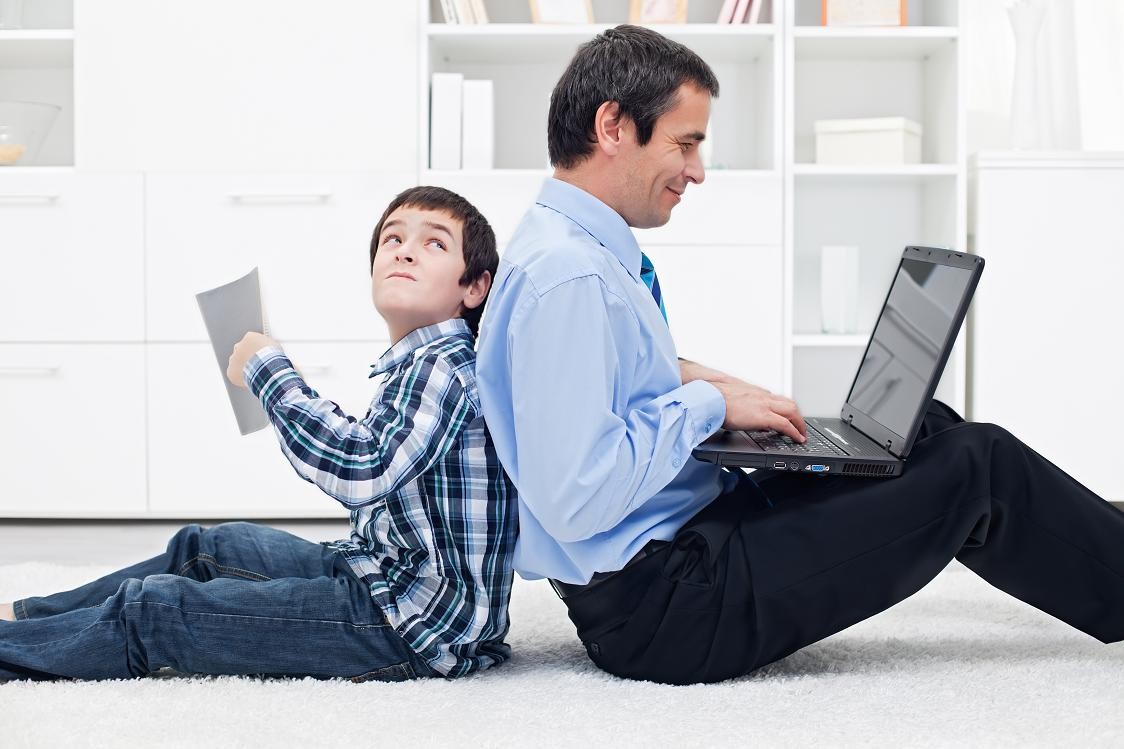 This seems like a very basic question, and many of us would have an immediate answer. We know many of our students are from other cultures; that some are enrolled full-time and others part-time; that some come to us with many years of professional experience, while others are in the early stages of their career. But what do we know about our students as learners? To me this question is central to the everyday work of the Online Curriculum and Instruction team.
Over a year ago, I was asked to team up with my colleague Dr. Matthew Vaughan to take a deep dive into the question, "Who are our learners?" This set us on a winding and lengthy research project that ran parallel to our everyday responsibilities.
We soon realized that there has been very little research in the field of adult learning that specifically targets graduate, professional, or executive students. Lacking resources that matched our specific interests, we undertook a broad study. We read over 500 academic research articles related to adult learners, adult and online learning, adult learning theory, adult learning in multicultural environments, etc. Each article led to many others--and none took us exactly where we thought it would. At some point, we started noticing that some of the same articles were referenced over and over again across research projects. Those articles remained at the top of our heap: their relevance to the academic community means they're a good starting point for developing our own research lens at SPS.
In addition to reading, we also crunched a bit of SPS survey data.
We distilled the research findings from the survey data and those first tier articles into a 73-page white paper titled Adult Learning Literature Review, which references a separate Adult Learning Bibliography. The latter extends the scope of references in the white paper so that our colleagues can pick up where we left off and dive in even further, based on their own interests.
This white paper seeks to lay a foundation for the Online Curriculum and Instruction team's eventual research projects focused on adult learning, Quality Matters (QM) design standards, and other areas of interest. These, in turn, will - we hope - eventually contribute to CUSPS leading the academic landscape in professional studies even more than it already does. As the research shows, "being a leader in higher education is going to mean being a leader in adult learning" (Eduventures, 2008).
We invite you to take a look around the entirety of the white paper, but in the meantime and by way of a teaser, here are some findings you might find interesting:
91% of CUSPS students enroll for career-related reasons (CUSPS survey data, 2017). In response to the question 'Why are you pursuing this degree'?, our internal data shows that 40% seek to acquire new knowledge in their chosen field; 28% wish to advance their career; close to 7% would like to change their career; and 6% left this question blank (from which we might draw any number of inferences). How should these variations in career-related motives influence the design of our courses and student services?

Adult learners are highly motivated to learn, because "they have a clear vision of what they want to do after they graduate and are confident in obtaining their dream" (Wagschal, K., 1997, p.22).

Adult learners themselves are important resources for activating and incorporating rich experiences into the teaching material – making content more relevant. The education of adult learners, therefore, has to go beyond the transmission of knowledge from one person to the next, moving to help persons to direct and manage their own learning.

Adults are competency-based learners wanting to apply new skills or knowledge to their circumstances: that is "they are task motivated" (Kenner and Weinerman, 2011, p.89).

Adults use their life experiences as a scaffolding for learning. They tend to learn more through discussion and problem solving than through passive listening.

Adult learners face unique challenges as students (Caschera, K., 2013). These can include work/life/study balance, time management, balancing classroom friendships with professional relationships, scheduling conflicts between work and school, cultural displacement, and poor academic preparation. For online students, there is also the challenge of transactional distance from other students and from the institution, and lack of online learning experience. Are we able to accommodate or address these challenges at SPS?

Our student population features a significant cross-cultural mix of students from around the world. 34% of our students are citizens of countries other than the US (of these, 65% are from the People's Republic of China). This might well have something to say to our pedagogy and pedagogical sensibilities. What can we learn from non‐Western perspectives on teaching and learning?
Having completed this first round of research on adult learners, organized it into digestible chunks, and analyzed a bit of data collected about CUSPS students has brought us to a new set of questions, including:
How should this research inform the design of our courses and course activities?

How else can we gain insights into what, why, and how students learn and develop as professionals at SPS?

What role could learning analytics, focus groups, and surveys play in helping us assess the quality of the student learning experience and the efficacy of our course designs, our support strategies, our education technology implementations?

Is it possible to evaluate student satisfaction with course design (vs. delivery)?

Are graduates achieving the career goaIs that bring them to seek further education at SPS?
We hope these questions and others will be probed and discussed on our team--and on other CUSPS teams--throughout this academic year. Meanwhile, the "Adult Learning Literature Review" is a work in progress, mainly because there really is no end to the research-informed insights we can gather to inform our everyday work. There is no denying that this has become somewhat of a passion project for Matthew and I. Passion projects get you out of the box, and are bigger than you. So although we have personally benefited enormously from this project, we can only hope that we've found a way to exercise our passion in a way that also creates a tangible benefit to our colleagues, within our unit and beyond.
For more information about this project, for access to the white paper, or to start a conversation: please contact Domi Enders or Matthew Vaughan.